History
History of Zion Lutheran Church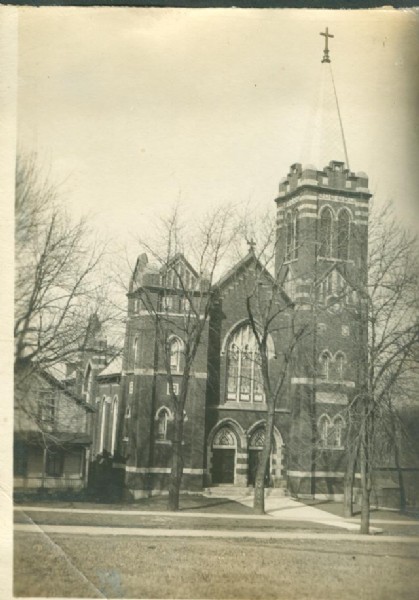 The history of our church began on November 14, 1886, when the first service was held in the old Fullersberg schoolhouse.
On April 15, 1888, a congregation was officially formed, with 21 members signing the charter. ZION was the name given to this new Hinsdale congregation. A vacant lot at Vine and Second Streets was purchased for the purpose of building a house of worship. The church, tower, and bell were completed for the cost of $2,515. The building was dedicated on October 14, 1888.
In 1889, five acres of land north of Hinsdale (now in Oak Brook) were purchased as a cemetery plot for the congregation.
The congregation celebrated its 25th anniversary on April 20, 1913. At this time, a resolution was passed to erect a new house of worship at the southwest corner of Grant and Second Streets, on a plot of land that was purchased in 1911. The new church was constructed at a cost of $23,481. Dedication of the new Zion Lutheran Church was on March 14, 1915.
In 2004, the congregation broke ground for an addition that brought Zion Lutheran Church and Early Childhood Education Center into the 21st century Our church's expanded narthex, offices, conference room, and elevator provide members with a welcoming area for fellowship, classes and meetings. With the addition of 6 classrooms and offices, our preschool is a cheerful and stimulating environment for opening the door to a lifetime of learning for students ages 2 through 6.
Zion congregation is wonderfully diverse. As we learn to live our lives building and strengthening relationships with Jesus Christ and each other, we desire to be a source of comfort and spiritual renewal.