Lunch
Tasty and Nutritious Hot Lunches are Served at Zion from 11:15 AM to Noon 
Zion uses Gourmet Gorilla as our catering service because of their high quality and organic foods.
From the Gourmet Gorilla website:
"Gourmet Gorilla provides healthy, cooked from scratch, local and sustainable food for kids, with an emphasis on foods that are familiar to children, while occasionally pushing the envelope of taste and food experience.  Our menus are as much a learning and educational experience as they are a h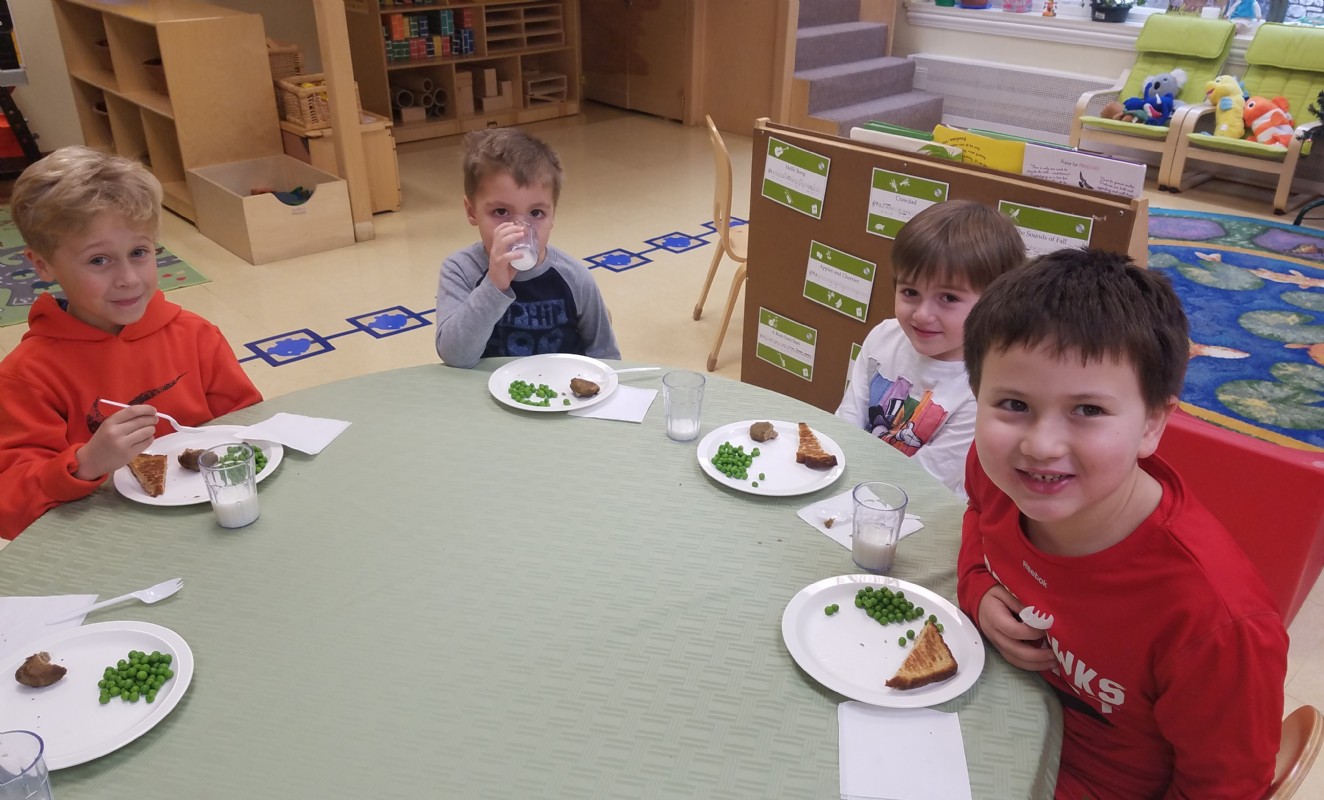 ealthy eating option.  Our recipes are designed to meet and exceed the USDA Final Rules of the Healthy & Hunger-Free Kids Act, and local city and state meal requirements.  All our meals are kid tested!"
"Gourmet Gorilla strives to obtain 70% of its ingredients from local, sustainable, and organic purveyors.  Our meats are free range, grass fed and all natural, and have not been subjected to artificial growth hormones and antibiotics, or artificial preservatives.  Gourmet Gorilla avoids GMO where possible and is a peanut and tree-nut free facility."