Parents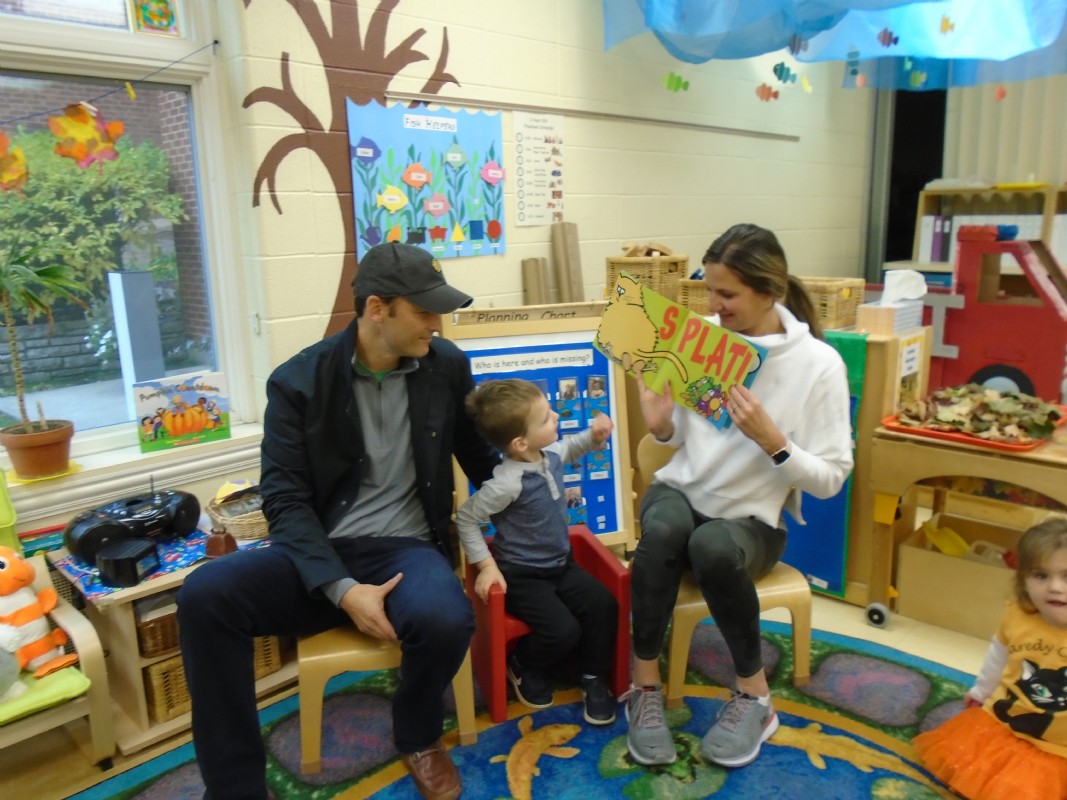 We value our partnership with parents. This partnership comes in many forms. We recognize that all families are different and we aim to support parents in their children's growth and development. Daily informal conversations take place as parents or caregivers drop-off and pick-up their children. Parents are welcomed into the classroom at any time. As part of the project work, parents are encouraged to participate in project meetings and fieldwork. Parents may assist with projects or share their skills. The teachers and director are also available for comments and questions via telephone or email.
Before the beginning of the preschool year, teachers will schedule home visits with each family. These visits serve to introduce the child to their new teacher in the comfort of the child's own environment. It also goes hand-in-hand with the Reggio philosophy, which is very family oriented. The home visits strengthen the connection between the school and the parents.
Monthly, we produce a newsletter that allows parents to stay informed of what's happening in each program. Each classroom teacher shares the learning experiences that have taken place in their classroom.
Also, children's learning experiences are documented through portfolio assessments. The portfolios are available for students and parents to view. Parent-teacher conferences are scheduled mid-year or as needed. These scheduled conference times provide an opportunity to discuss children's learning styles and growth. Parents may also express concerns, and this can be a time to exchange information to support children's needs and development.
A school supply list can be found here: 2022-2023 Supply List
100% of the 2022 parents surveyed responding agree:
"I feel my child is in a Christian environment and is growing spiritually."
"The buildings, grounds, and equipment are safe, clean and attractive."
"The curriculum of the center is clearly conveyed to me through unit/topics, themes, objectives, and lesson plans that are written and available."