Steam Club
An Enrichment program designed specifically for Kindergartners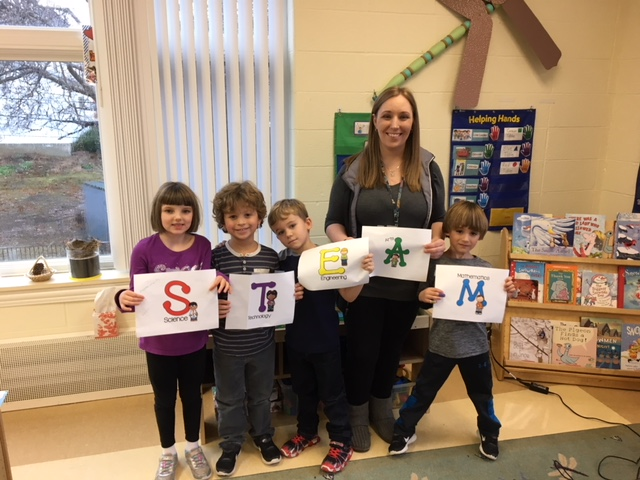 This club involves hands-on projects relating to Science, Technology, Engineering, Art, and Mathematics.

Our project-approach teachers will guide the children in STEAM components that help children become prepared for this world in which they live.

Skills of communication, collaboration, critical thinking, and creativity are used during exploration and learning.
STEAM MAKER STATIONS
Students will be challenged to think like an inventor as they use manipulatives and assignment cards to complete a creative, complex task. The planning and creating process will be documented through a technology, art, and/or writing journal.
STEAM LESSON
Students will be introduced to a project relating to one or more of the STEAM elements where they will engage in questioning, problem-solving, collaboration, and hands-on activities.
GROSS MOTOR and SNACK
During this time the physical needs of the children will be addressed. A healthy snack will be provided as well as a time for large and small muscles to develop through outside or gym time.
STEAM LESSON CONCLUSION
Students will conclude their learning of the STEAM lesson and will follow up with a reflection/journal time where they can share what they have observed, learned, or experienced. Their learning may be documented through print, technology, art, or writing.
JESUS TIME
During this time the students will learn stories from the Bible and grow in their faith.